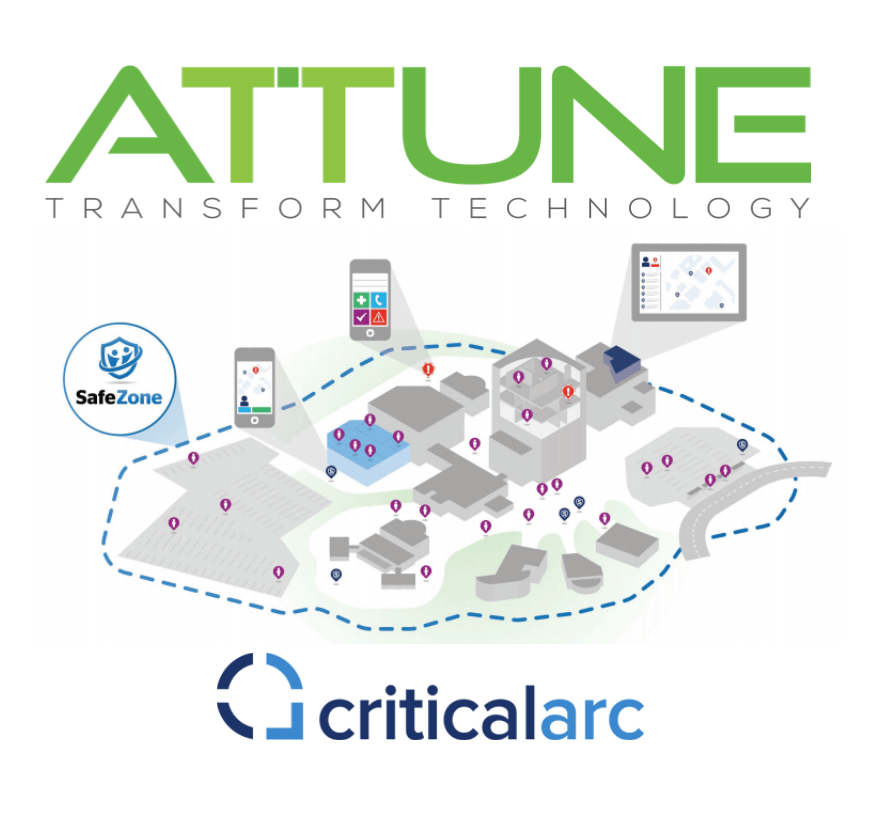 ATTUNE are extremely excited to be working with the team at Critical Arc. After spending the last few weeks with their experts, Attune are now the number one provider of this powerful, game-changing solution in the UAE.
Manage Safety and security operations the easy way!
The command and control solution SafeZone helps ensure the fastest possible emergency and safety support for any organisation by providing easy, direct access to responders. Its fundamentally changing the way businesses are managing safety and security operations, especially across multiple sites and campuses. This solution allows them to provide a proactive response that positively impacts the outcome of any incident that might occur and provide an enhanced duty of care.
What are users saying?
A University in the UK said "The security team are immediately much more involved when using SafeZone: they know where they are going, where their colleagues are, and what they are likely to find. It empowers them to make better decisions on the ground too." Denis Fowler, Director of Health, Safety and Security at the University of York.
What are ATTUNE doing?
ATTUNE are in talks with several schools and organisations who are keen on trialling Safezone. in addition, we are working on an array of packages to suit the needs of the diverse, multicultural environments in the Middle East.
What Next?
If you want to find out more about Safezone you can contact us below, or to stay up to date with our progress follow us on our socials.