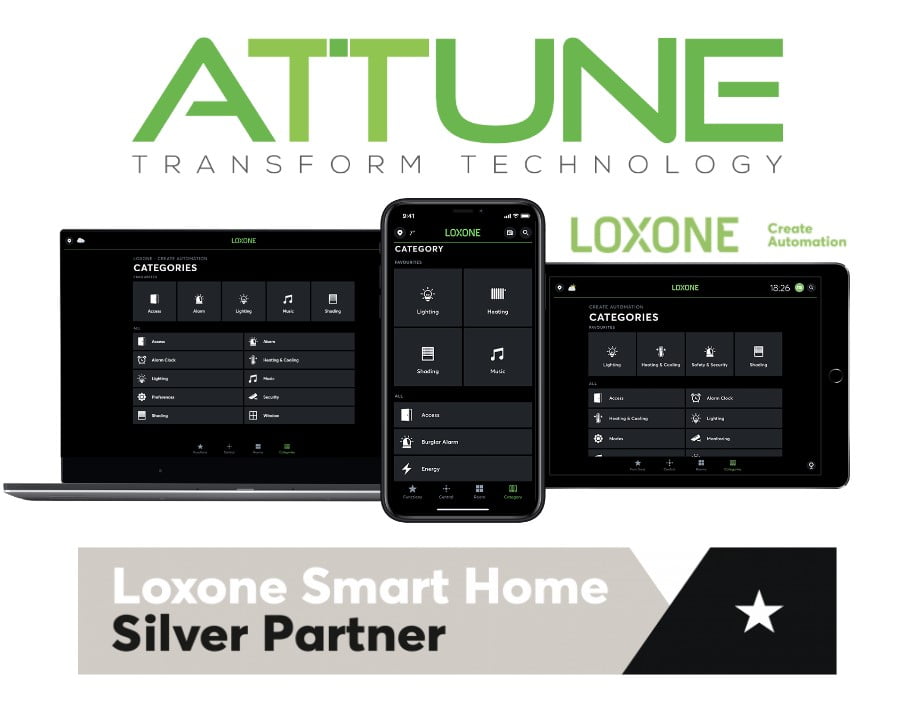 Based in Dubai, our experienced designers and engineers have been working with this one of a kind, "Real Smart Home" solution for many years and are excited to show what it can do.
What is a Real Smart Home?
The smart home has many definitions. With so many solutions out there, claiming to make your home smart, it can be difficult to choose the right one. The Smart Home solution from Loxone isn't about complicated control panels to turn your lights on. On the contrary, it simply knows what to do and takes care of thousands of tasks for your and your family throughout the year. It looks after climate control, lighting, shading and more – all by itself. This gives you more time for your family, friends or just time for yourself to relax. In short; No Gimmicks. Real Smart Homes.
What are users saying?
How can we help?
ATTUNE Will assist at every stage of your home automation project, making your dream home become a reality. From the initial design and planning to final sign off, we provide all the support you need. This includes: detailed drawings, supply of all materials, installation, commissioning, testing, user training, and technical support.
What Next?
Are you a designer? Visit our design and consult page to get an instant design quote.
Design & Consult
Building your own home or would like to automate your existing property? Download our android app to help configure the features you like, then submit your requirements for a budget price.
Home Automation