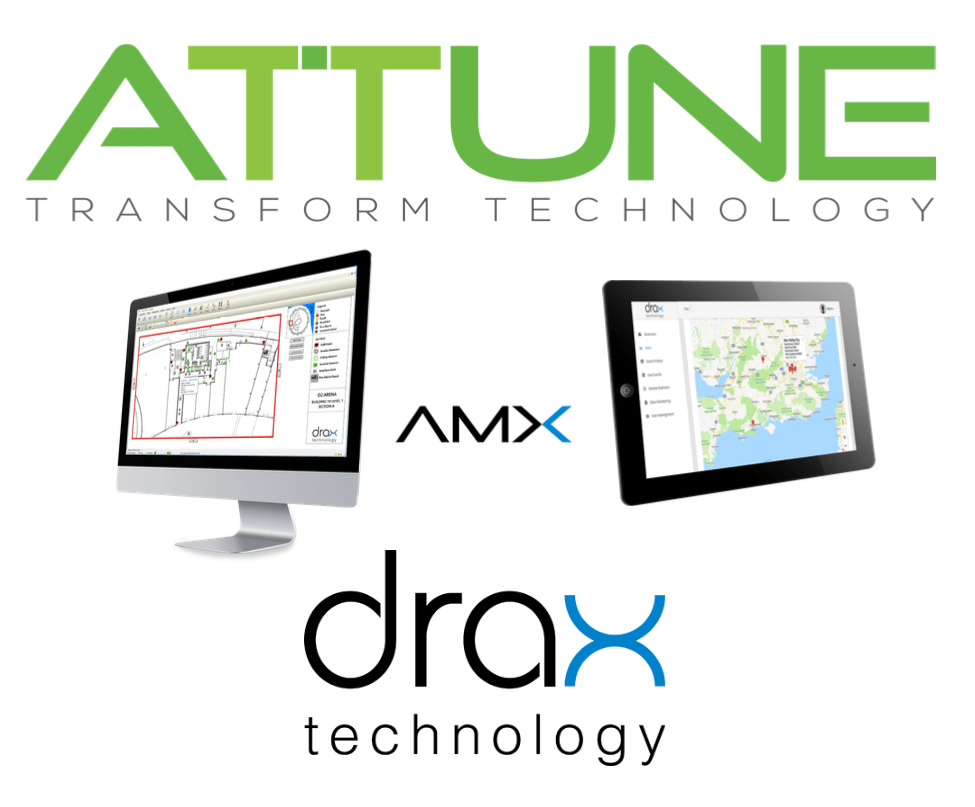 ATTUNE is excited to announce that we are partnering up with Drax Technology. We've seen their AMX alarm management software in action in the UK and are thrilled to be bringing it to the UAE.
Powerful Alarm Managment!
This revolutionary fire alarm management software enables users to take full and direct control of all connected alarm systems. With an advanced graphical interface, the powerful AMX software has evolved into one of the most versatile and alarm management platforms available. It is now the system of choice for many estate facilities and security managers worldwide.
How can we help?
Before forming ATTUNE in the UAE, one of the partners worked with Drax Technology in the UK on some major projects including the head office of a leading British airline at London Heathrow airport. The powerful AMX software allows them to not only monitor the entire site and remote buildings but automaticity notifies relevant departments to fires, faults, and alarms. In addition, AMX can be linked to SafeZone, a command and control solution, for comprehensive building safety management and unprecedented situational control.
What Next?
If you want to find out more about AMX? You can contact us below, or to stay up to date with our progress follow us on our socials.